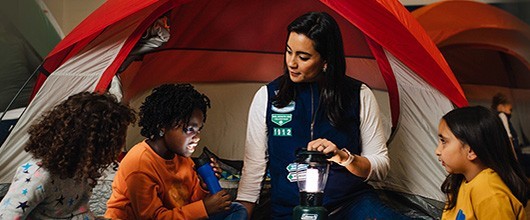 With a summer camp for every interest and age level, there's never been a more exciting time to attend Girl Scout camp! Develop skills and ideas, face challenges and celebrate your successes with new friends.
Continue >

Are you ready to get outside? Join our team to provide a blend of leadership, instruction, mentorship, and inspiration to campers while sharing the joy and adventure of summer camp!
Continue >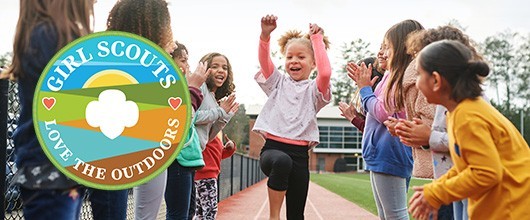 You don't need access to a national park or the woods to enjoy the outdoors! So put yourself out there with us and participate in our Girl Scouts Love the Outdoors Challenge. Download our free activity sheet to see what's possible right outside your own front door today!.
Continue >


 SOCIAL MEDIA FEED