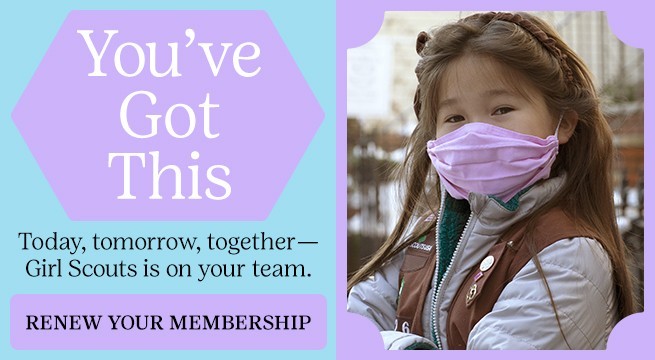 Strength, resilience, togetherness, and the support of community—that's what Girl Scouts San Diego is all about. So in this uncertain world, you can count on one thing for sure: today, tomorrow, together, we are on your team.
Continue >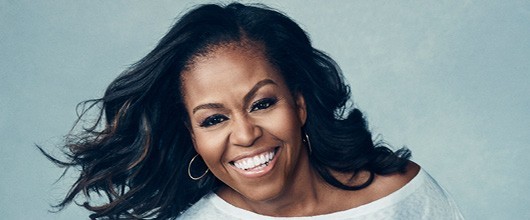 Welcome to the Becoming Me program, inspired by former First Lady of the United States Michelle Obama's book Becoming: Adapted for Young Readers. As a participant in this unique experience, you can explore the truth of your own story and the power of your voice while hanging out with friends!
Continue >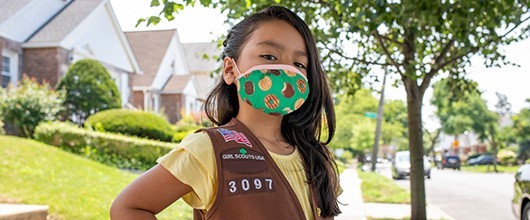 When you can't meet in person, gathering virtually through Zoom keeps your Girl Scout sisterhood strong! Discounted Zoom licenses for volunteers are now available. Read our COVID-19 guidance on our Staying Connected page regarding volunteer-hosted virtual and in-person activities.
Continue >

Girl Scouts have always stepped up in times of need, and our current COVID-19 crisis is no different. All across our country and our world, Girl Scouts have leapt to the aid of others by engaging in wonderful acts of service and kindness. Now your troop can get involved too!
Continue >

The Vista Service Unit held their annual award ceremony honoring the top-selling troops and individuals for the fall product program and cookie program. They also recognized highest award recipients, girls that gave service and leadership to the unit, and the graduating Girl Scouts. We are proud of our Girl Scouts in Vista! 
Continue >
---
**Listings are up to date to the best of our knowledge. We are working with our community partners to determine which events will be held virtually or rescheduled. If you registered for a community partner event, reach out to them for guidance.**


 SOCIAL MEDIA FEED