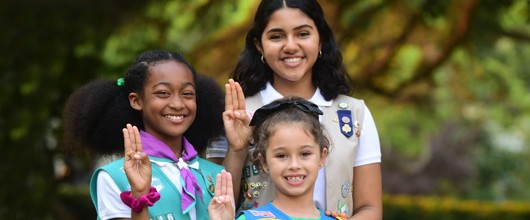 Ways to Give
Girl Scouts inspires girls to achieve their dreams, encourages them to be active members of society and gives them tools to become tomorrow's leaders.
There are many ways to support Girl Scouting:
In return for your support, we will provide careful and thoughtful stewardship of your donation, ongoing communications, and appropriate recognition at our properties and within our publications. We support the Donor Bill of Rights.
For detailed information about giving opportunities, please contact our Fund Development department at 619-610-0804 or funddev@sdgirlscouts.org.
Read the most recent issue of our bi-annual newsletter for friends of Girl Scouts San Diego.