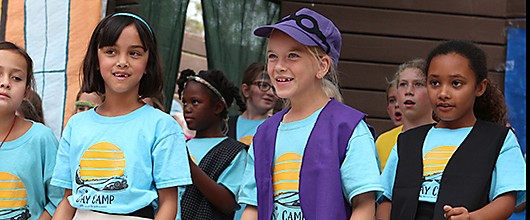 Day Camp Confirmations
Browse Girl Scouts San Diego's 2016 summer camp offerings in our camp brochure, or through the registration link below.
Cookie camp reward (525+ box level): If your girl sold 525+ boxes of Girl Scout Cookies and earned a free five-day camp session, read our Cookie Camp Reward FAQ for important details.
Camper communications
Families can use www.Bunk1.com to stay in touch with campers. Register for free access to photo updates. Purchase credits to order prints of camp photos. Girl Scouts receives a portion of proceeds from your order. To get started, go to Bunk1.com and search for Girl Scouts San Diego Day Camps, click "Register Now" and fill out the basic information. Enter the camp-specific security code provided in your confirmation e-mail. If your daughter is attending both camps, you will need to set up an account for each camp.