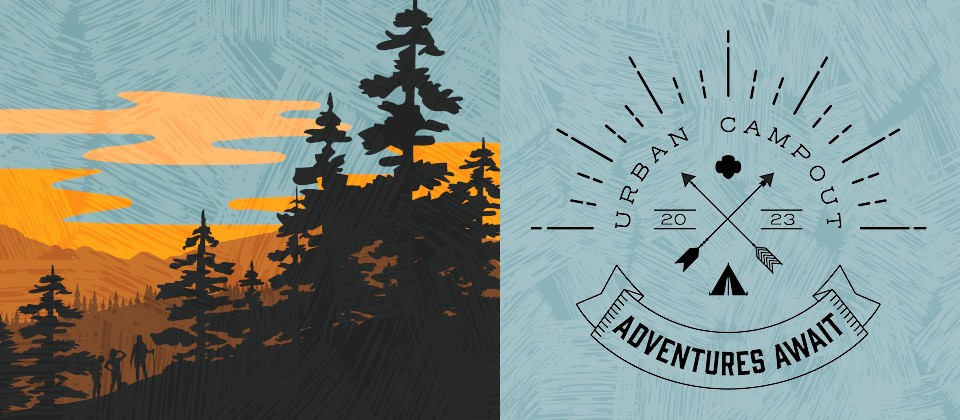 Urban Campout: All that Glitters is GOLD!
Friday, Sept. 13, 6-11 p.m.
Girl Scouts San Diego's Balboa Campus
Get ready to join your friends for an evening under the stars at our fun fundraiser for grown-ups. This year's theme conjures up images of the best of the best, the highest of the high and is inspired by our own prestigious Girl Scout Gold Award!
Guests are encouraged to dress "gold" or come in TGIF attire to partake in camp activities like archery and s'mores, bid on San Diego's best auction items, enjoy festive cuisine, and dance the night away.
Proceeds will help fund programs focused on STEM (science, technology, engineering and math), leadership, life skills, outdoor adventure, and entrepreneurship.

Honorary Committee

Honorary Committee Chair
Nina de Burgh

Arlene Harris and Marty Cooper
Liza and Tony Crisafi
Barbara and David Groce
Janice and Matthew Kurth
Susan and John Major
Mimi and Mike Murray
Katie and Dan Sullivan

Event Committee

Ruth Carlson
Nadine Daleo
Tange Gavin
Tom Gavin
Ann Holler
Christina Herschelman
Penney Homel
Sherri Howard
Jim Hoyle
Divya Kakaiya
Rita Lewis
Jill Linder
Diane Olsen
Jen Pernicano
Liza Pinard
Denise Scott
Ways to support
Join our 2019 Urban Campout event committee. Contact Alison Bushan, 619-610-0784.
We put the fun in fundraiser!
Check out photos from last year's Urban Campout: Mad about Science, a message from Sylvia Acevedo, CEO of Girl Scouts of the USA, and our Lifetime of Leadership PSA. 


 Watch and see:
2014: Adventures in Wonderland | 2013: Sparkles and Spurs | 2012: A Space Odyssey | 2011: Hooray for Hollywood!